Today is "World
IPv6
Launch day" !
This day is another in a series f efforts aimed at raising thecommitment to and deployment of IPv6 with ISPs, home networking equipment manufacturers and web companies around the world. The target - permanently enabling IPv6 within all web-related infrastructure and services.
What should you do about it ?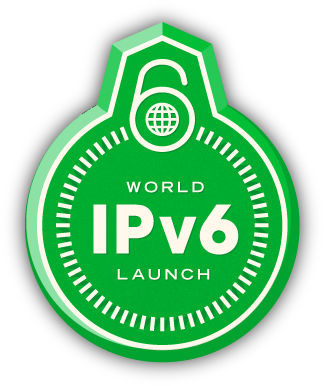 And even more important - if you have any network-related role in any organization, or even if you are just an end user - ask around to find out what has your organization done, preparing for the move from IPv4 forward, to the future of the internet.